3770 SNA/RJE Emulation for Windows
The solution for remote host printing, remote job entry, host file transfer, First Data card processing and U.S. Customs Automated Systems.


3770Link offers full-featured IBM 3776/3777 SNA/RJE terminal emulation for Microsoft Windows PCs. Use the console application for interactive operations or take advantage of the powerful script language for automated, unattended sessions. 3770Link also supports a DDE interface for script commands, permitting tight integration with user-written application programs.
Menu-Driven Interactive Interface for 3770Link
When direct interactive control is desired, 3770Link's GUI is a precise point and click interface with pull-down menus, toolbar buttons, and context-sensitive help.
Scripts for Unattended Operation
3770Link's script language automates the functions of pulldown menus. There are commands for establishing a "hot reader", looping, branching, and error control. There is a command to run external processes and others that permit programmatic control from a user-written application.
Application Integration
For developers, sessions can be invoked from and directly controlled by a user-written program to integrate mainframe connectivity into your custom applications. For advanced applications, 3770Link can be configured as a server to provide an RJE gateway for multiple users in a networked environment.
3770 Client/Server Operation
The client version of 3770Link operates with Microsoft SNA Server and IBM Communications Server. The product can reside either on the server machine or a network station and multiple copies of 3770Link may be in use across the network simultaneously.
Remote Operation
The remote version of 3770Link is completely self-contained and operates without the need for a server. This version typically is used for dial-up or leased line sessions over an SDLC connection. In dial-up environments, AutoSync support eliminates the requirement for an internal SDLC adapter. DLC (Token Ring and Ethernet) network connections are also supported (Windows NT and 2000 only).
3770Link as an NT Service
3770Link be installed as an NT Service on Windows NT, 2000, XP, and Windows Server 2003. This permits automatic loading of 3770Link on system startup and completely unattended operation.
Documentation and Support
3770Link is extensively and clearly documented in both printed manuals (available for download in PDF format from our online documentation library) and online help files that are maintained along with the product. Basic e-mail technical support is included at no additional cost for one full year. Premium support contracts are also available. Click here for more details. More details about 3770Link Features and Requirements. See 3770Link competitive analysis (PDF file)
Make sure that your 3770 SNA/RJE solution is: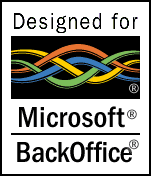 More Info...
---
3770Link Specs
---
Ordering
---
Pricing
---
Demo Download
---
Technical Support
---
Product Comparison
---
Quick Start Guide for
U.S. Customs
---
Testimonials
---
See a 3770 Terminal
---